Author Talk - Think/Point/Shoot with Annette Danto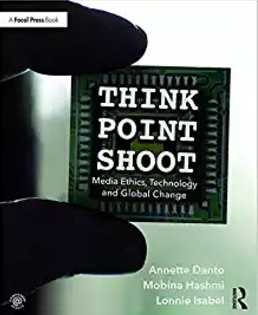 Join the East Hampton Library as we welcome Annette Danto, Senior Editor/Co-Author of the book Think/Point/Shoot: Media Ethics, Technology and Global Change.
Think/Point/Shoot gives students a thorough overview of the role of ethics in modern media creation. Case studies emphasize the critical issues in global media ethics today in all stages of media creation from pre-production research and development, to production and post production.
Think/Point/Shoot features practicing filmmakers, journalists, and media creators who provide insight into dealing with real-world ethical dilemmas. A must read for students interested in media production, documentary production, and all aspects of post production.
The author talk will include a presentation about key topics related to media ethics and the current media landscape.
To Register: Call (631) 324-0222 Ext. 3, Stop by the Adult Reference Desk OR Visit the Eventbrite link below:
www.eventbrite.com/e/author-talk-thinkpointshoot-with-annette-danto-tickets-33938339487
---
Done